Anime Figures in Different Style – Chibi, High-Quality and Garage Kit
Carry on the first chapter, this is part II of the topic Types of Anime Figures. I would like to say thank you to all of you who still interest to read the topic. In this chapter, I will further walk you through three categories of anime figure in totally different style. It will include relevant types of anime figures for your easy reference. I would suggest you to take a look at part I first if you missed the last chapter of this topic.
Before start the new chapter, let's review what we have gone through in the last chapter. In part I, we have understood what are scale figure and action figure. In the article, I have classified cast-off figure as scale figure and the famous figma series as action figure, etc. Hopefully, it's clear for you.  So, question again…
What are the Anime Figures that in Totally Different Style?
As just mentioned, part II will walk through another three different style categories. Different types of anime figures will be used to support the distinctive nature of each category. Don't want to be tirade, let's start part II of Types of Anime Figures with the following table of content now.
Chibi is actually a Japanese slang typically describing small and chubby characters. It looks like a cute child with short limbs and oversize heads. This kind of palm size characters has around one third to even half of it deformed as oversize heads. Yet, details of other parts of it are ignored. Perhaps it may not be well described this exaggerated but cute characters by words but I think it should be better for you to take a look on the types of anime figures in this category so that you could get it in details.
This is a famous chibi figure series produced by Good Smile Company (GSC for short). It is one of the largest anime figure manufacturers in Japan. Nendoroid does not only carry the characteristics of small, chubby and oversize head of chibi figure. It also allows nearly unlimited customization on each product. What does it mean? It means the basic articulation and interchangeable accessories and face plates. Nendoroid is made by PCV and ABS plastics. The primary series is designed at 10cm palm size height with stand for easier display.
GSC has expended it into different series, which successful make it distinctive with other chibi figure. For example, the cutely Nendoroid Petite which has similar properties to the primary series but only around half (6.5cm) the size of it. The Nendoroid More providing additional accessories such as outfits, clips, etc. to increase the playabilities of Nendoroid. This is why this type of anime figure is so popular in Japan or may be in the world.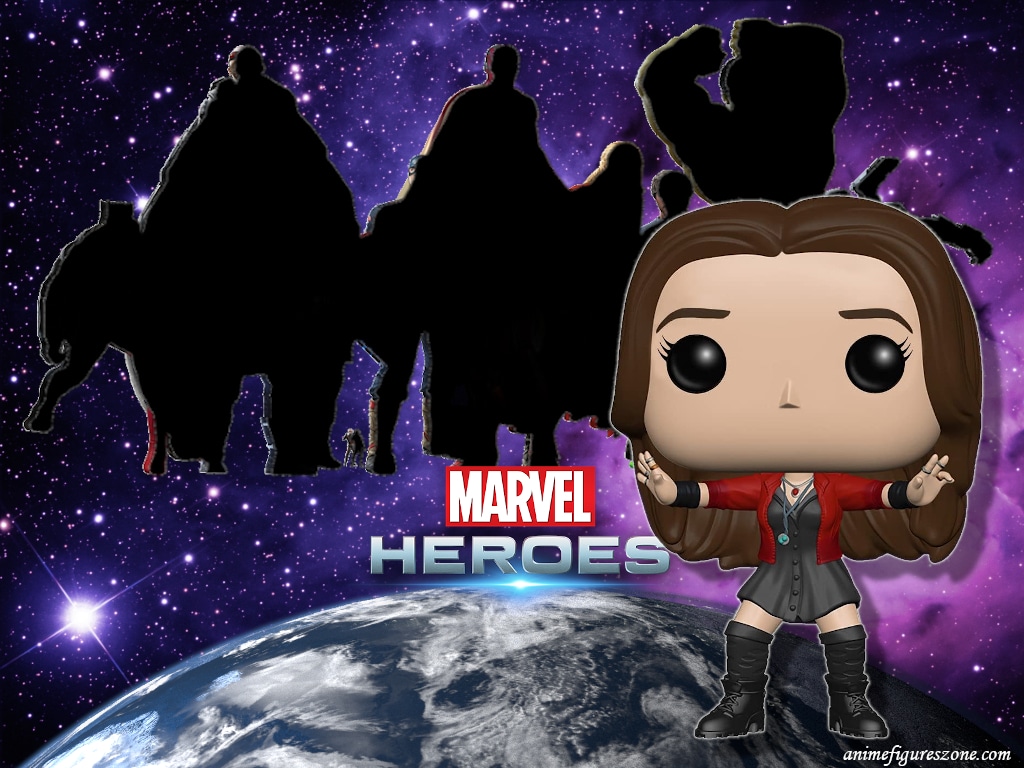 Another type of figure similar to the Japanese chibi style is Pop!. It is a product line of an American manufacturer calls Funko.
Pop! figure is also designed with oversize bobbleheads and small body. It is a PVC plastic figure with standard height at around 10cm. It carries different variations like 7cm or 12cm height super-sized series, interesting texture by special coating effect, glow in dark, or even translucent series.
From Pop! series, you could find your favorite superheroes such as Marvel or DC, etc. where the appearance becomes cartoonish. It is not doubt that Pop! is a member of chibi figure family. If you like cartoonish appearance, you should love to collect Funko Pop!
When we look around the anime figure market, it is not difficult to find another type of chibi figure, who underlines sweet expression and extra-large glossy eyes. This cutely and beauty chibi style figure series is Q posket. It comes from a wholly owned subsidiary of Bandai Namco Holdings calls Banpresto.
The word Q means quality while posket is a Finnish means cheek. The name directly tells us this series of figures are designed in details with charming cheeks and colorful clothes. Q posket is made by PVC and ABS plastics with standard height at 14cm and smaller at 7cm respectively.
There are many popular characters featured with Q posket like Disney, Harry Potter, DC, Marvel, One Piece, etc. You should be interested to one or more of it.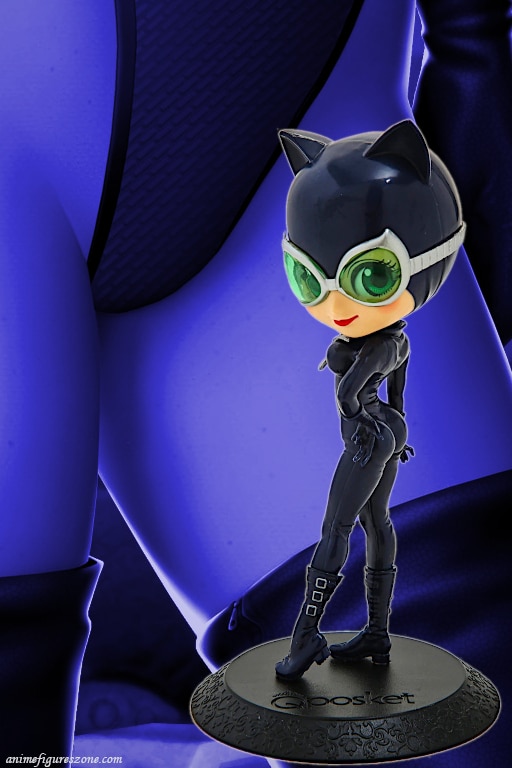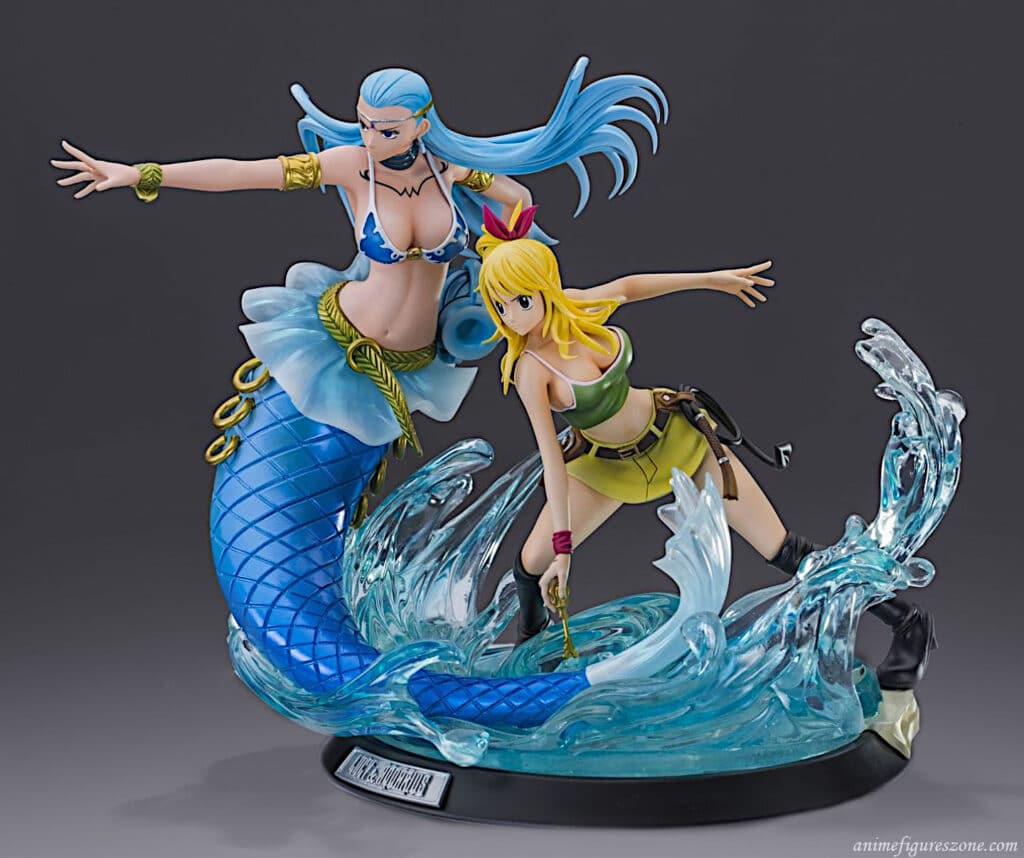 One of the purposes of making anime figure should be showing in the reality the characteristics of our favorite anime characters or scenes of memorable moments of an anime for enjoyment. Depending on the quality of figure, some series being made in extremely details. It will have landscape background and sometimes visualizing the power or technique effects that the characters use in the anime. It could be valued more like a luxury statue than a toy. Generally, this kind of most expensive figures are classified as high-quality figures or figurines.
From Tsume Ltd, a manufacturer from Luxemburg specialized in producing high-quality figure, you can find two product lines, namely High-Quality Figure (HQF) and High-Quality Statue (HQS). Both are the lines for development of those high-end figures. HQF or HQS does not have standard size or range of scale. It commonly made in large dimensions to show the details or effects. Actually, it varies from each design. It is basically made by PVC plastic with some other materials like ABS, resin, etc. to form different parts of the body and the extraordinary accessories.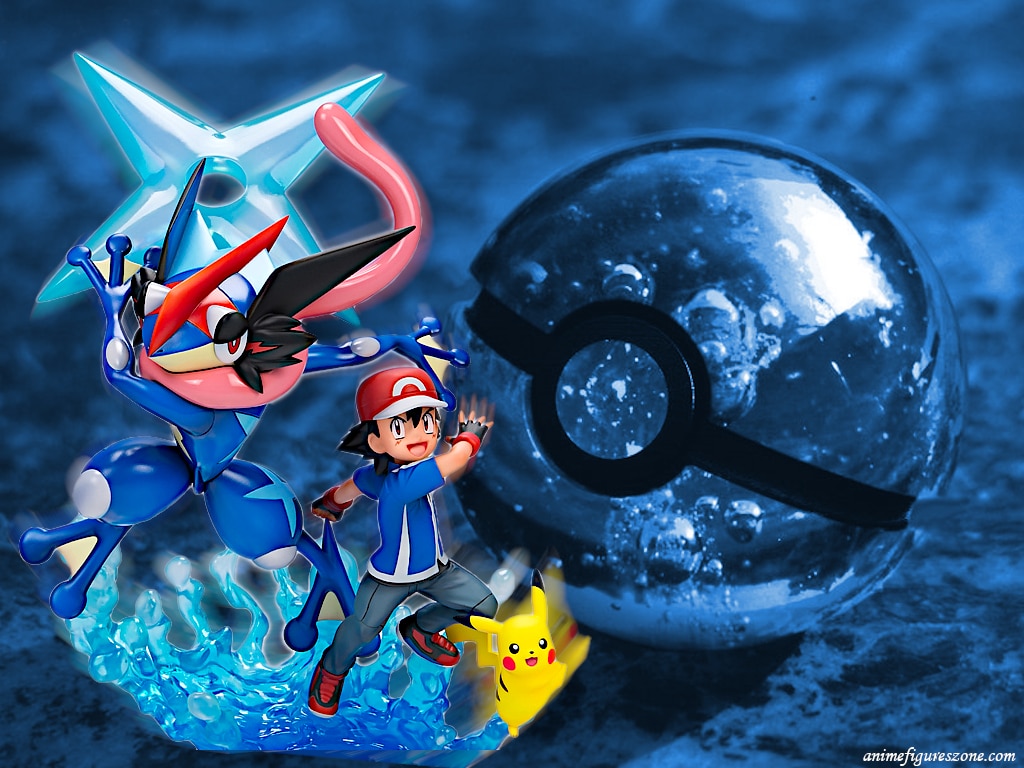 Another type of anime figure can be categorized as high-quality figure is G.E.M. It is produced by a Japanese manufacturer named MegaHouse. Initially, G.E.M. series was typically produced male characters specific for women collectors. However, it's a bit difference now. This PVC series is also made in high-quality with distinctive color palette and texture for the figures. It features some popular anime like Naruto, Code Geass, etc.
Due to the high-quality in terms of materials used and the whole design including not only the main character but also the effects around, this category is very suitable for display. If you think you are demanding on quality with sufficient budget and showcase spaces, high-quality figures must be your prefect match.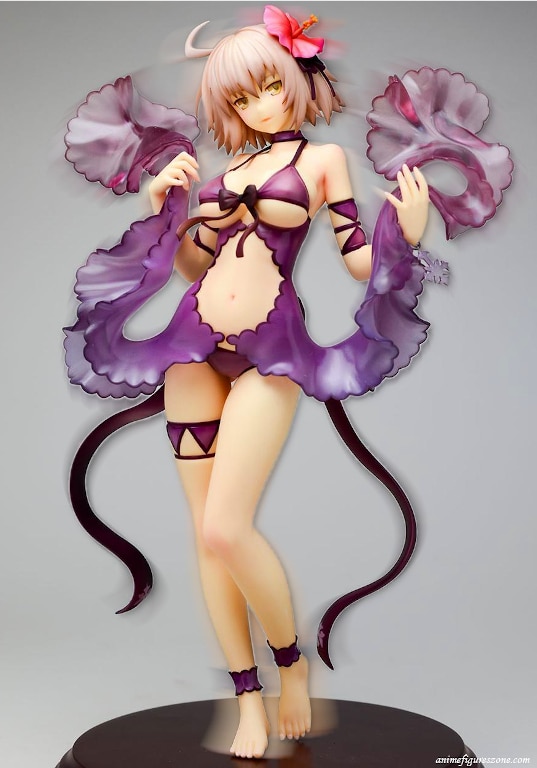 Garage Kit (GK for short) is a non-assemble and unpainted figure usually made by resin. Amateurs interest on it because it requires their craftsmanship for polishing, assembling and coloring, etc. while limited production made it becoming more uniqueness. It's another interesting thing that attract amateurs to play GK.
If you want to know more about GK, you are always welcome referring to the chapter of Figure is Not Figure from my article of What is Anime Figure.
That is the end of part II while more interesting contents are coming in part III, the final chapter of the topic. I deeply hope you will continue to walk it through with me together. Don't forget to put your valuable comments below for enhancement of the article or the AF Zone.  Thanks again.